A radically new way of defending corporate email
xorlab helps best-in-class organizations defend against emerging email threats and automate their repetitive workflows. Here's how.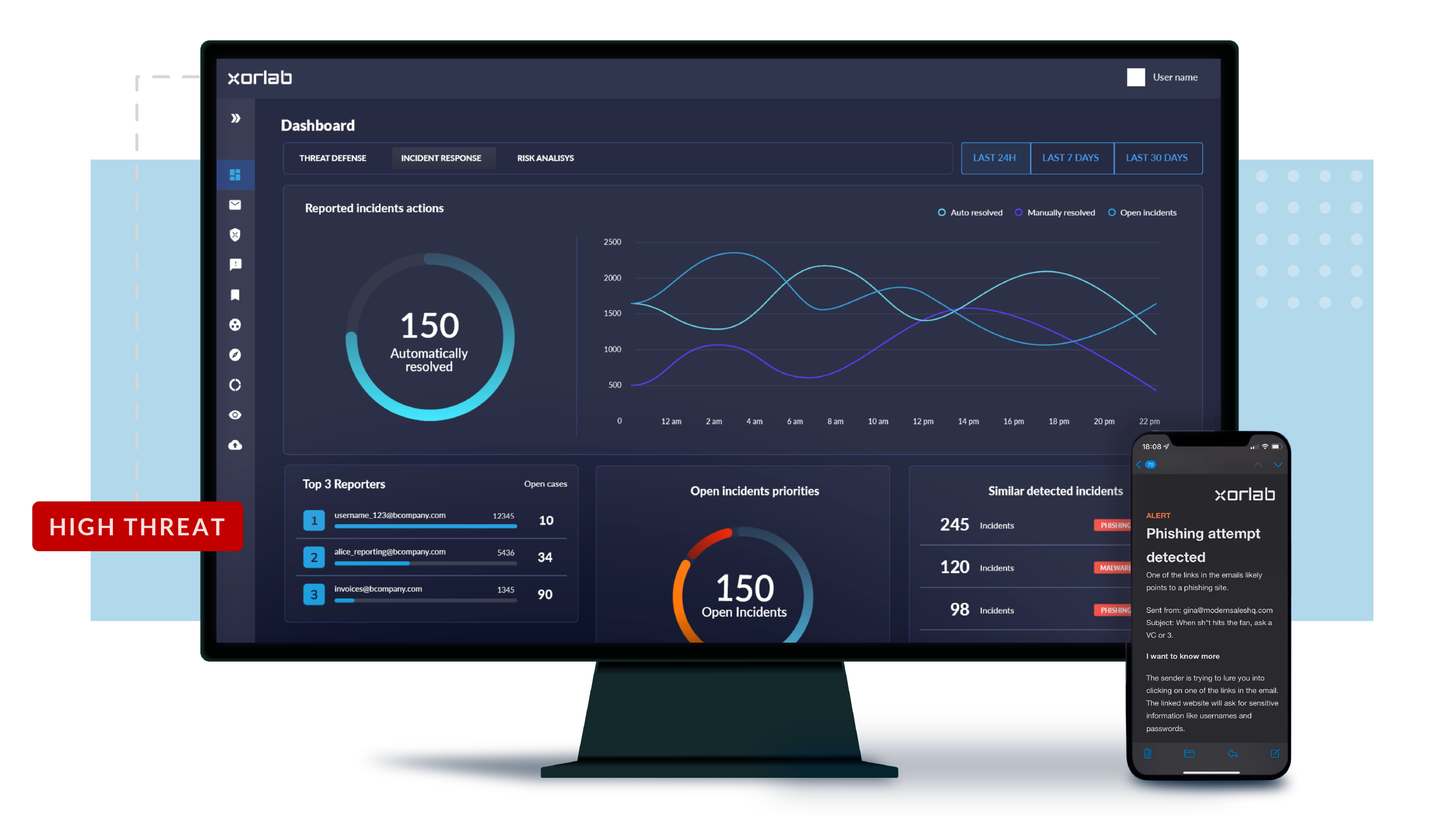 A unique approach tailored to you
xorlab monitors email communication within your environment to understand the relationships that connect your organization with the outside world. By making this communication network explicit and learning legitimate human behavior, xorlab can identify threats that others miss.
Relationships
xorlab tracks sender-recipient relationships and builds a model of legitimate and trusted communication partners. This model is unique for every organization.
Context
xorlab builds behavioral profiles to discover the file types, links, services, and content types that are typically exchanged with your trusted parties.
Risk
xorlab matches the risk of every email message against the context of the relationship, flagging anything that's beyond what should be expected.
Active Threat Defense
Complete protection against all types of email attacks
xorlab tailors its threat detection engine to the behavior of your organization to stop attacks that evade your SEG. Extend your cloud email environment or SEG with best-in-class protection against advanced attacks.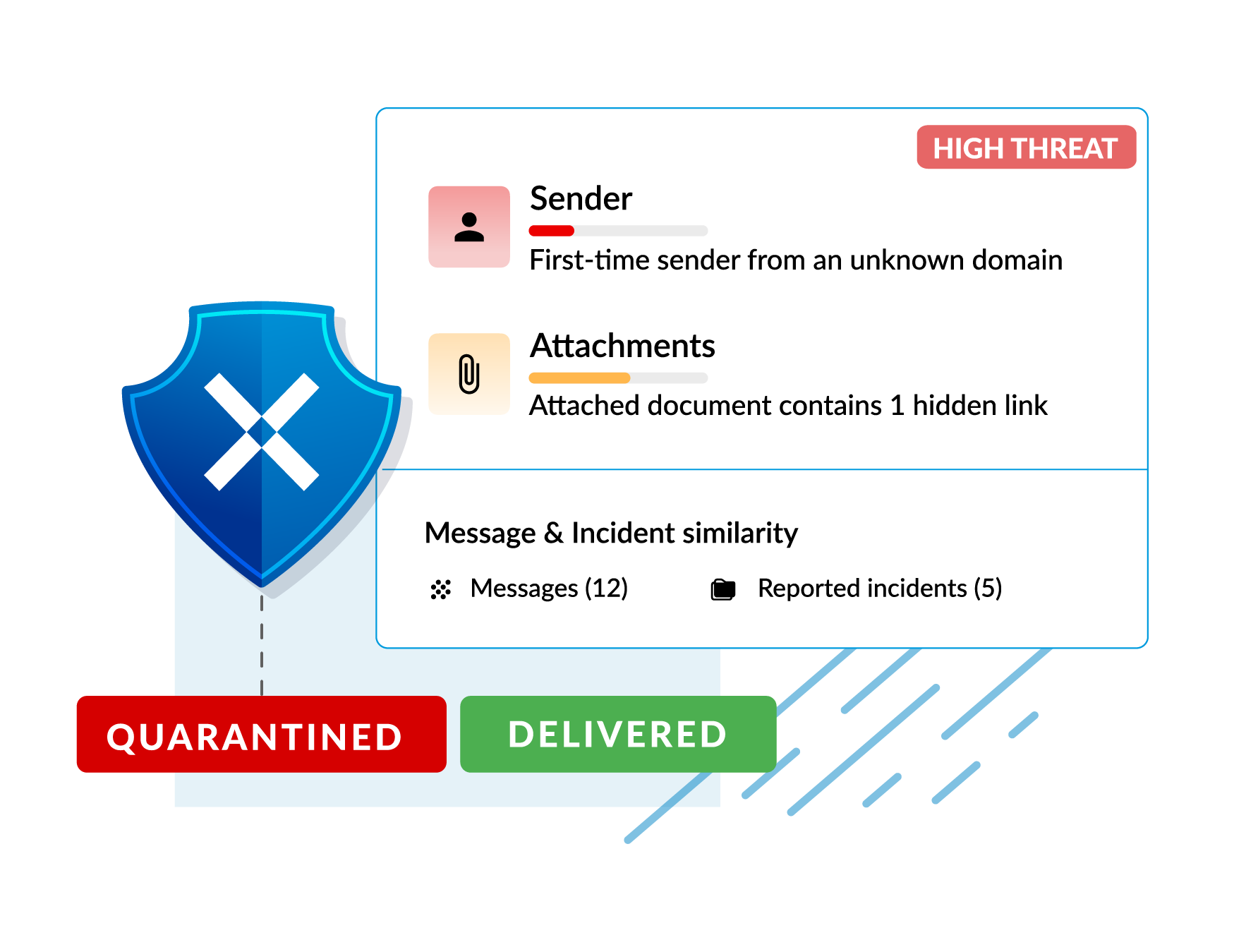 Zero-day attack protection
Protect your business against malware and ransomware, advanced phishing, business email compromise, CxO and targeted invoice fraud, and other emerging email threats.
Compromised account monitoring
Discover compromised email accounts in your own organization as well as with your suppliers, vendors, or partners.
Self-service quarantine portal
Empower your employees with the option to safely preview and release certain quarantined emails in their own employee portal.
Extended threat visibility
Get contextual information and threat insights from every email to discover attack patterns, monitor threat actors and campaigns, and compile management reports.
Sandboxing
Stop worrying about malicious Office documents, encrypted archives, obfuscated PDF embeddings, and zero-day exploits.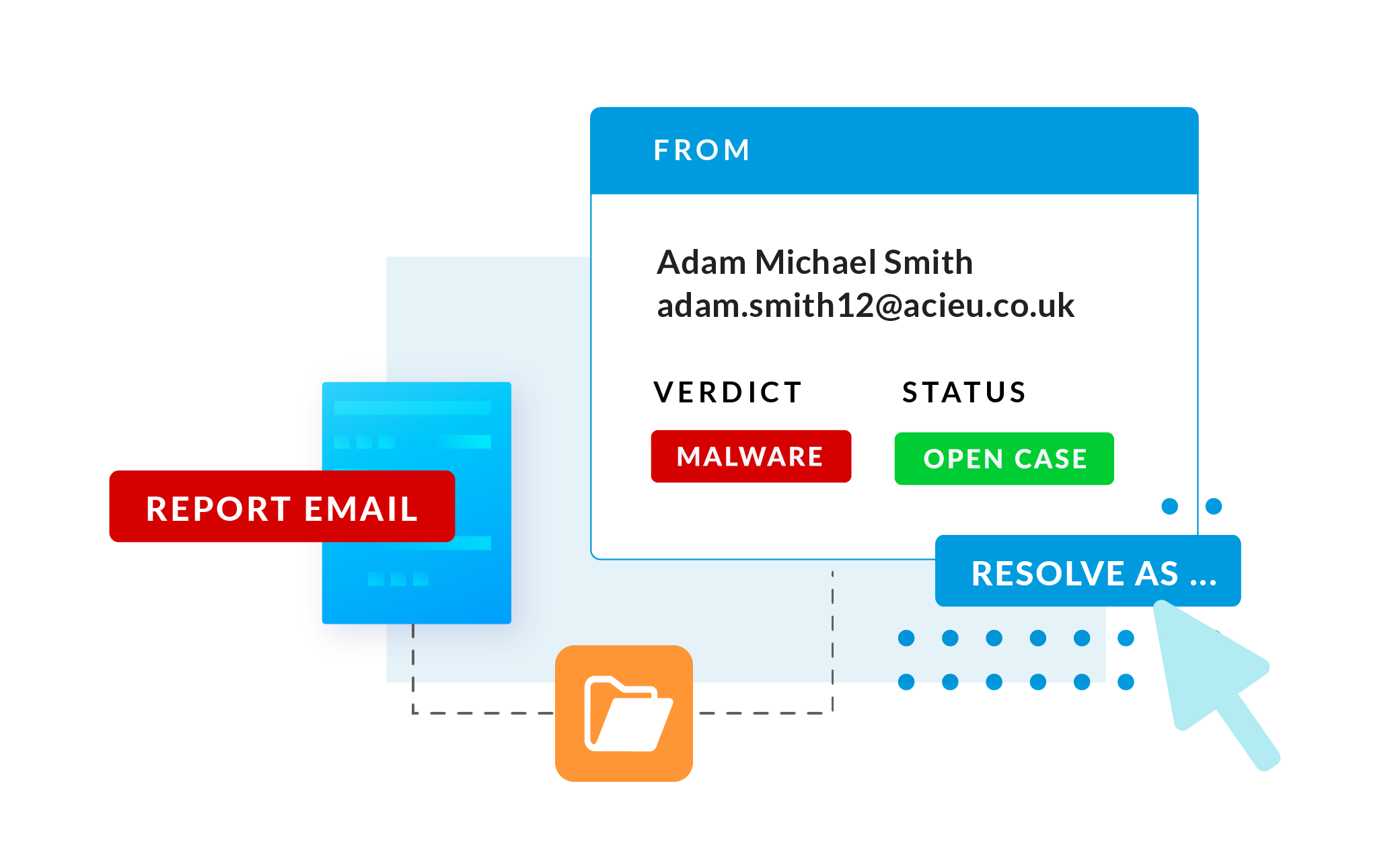 Active Incident Response
Workflow automation capabilities for security teams
xorlab comes with built-in workflow automation tools designed to increase the effectiveness of your security operations.
Automated triage of user-reported emails
Manage user submissions and automate up to 90% of analysis, response, and end-user feedback.
Campaign monitoring
Gain insights into evolving threat actor tactics and campaigns. Group similar incident reports into campaigns and track them over time.
Mailbox isolation & bulk remediation
Isolate suspicious emails, automatically uncover similar emails, and bulk remediate them across all users' inboxes in a single click.
Fast, contextual user feedback
Choose among different templates to respond to employees and customize your responses with case-specific commentary.
Defense orchestration
Identify potential attacks that are targeting your organization and rapidly inform 3rd-party security controls about potential threats coming their way.