Machine-intelligent email security for corporate defenders

Security leaders of Europe's best-in-class organizations rely on xorlab to detect cloud email threats 4x more efficiently.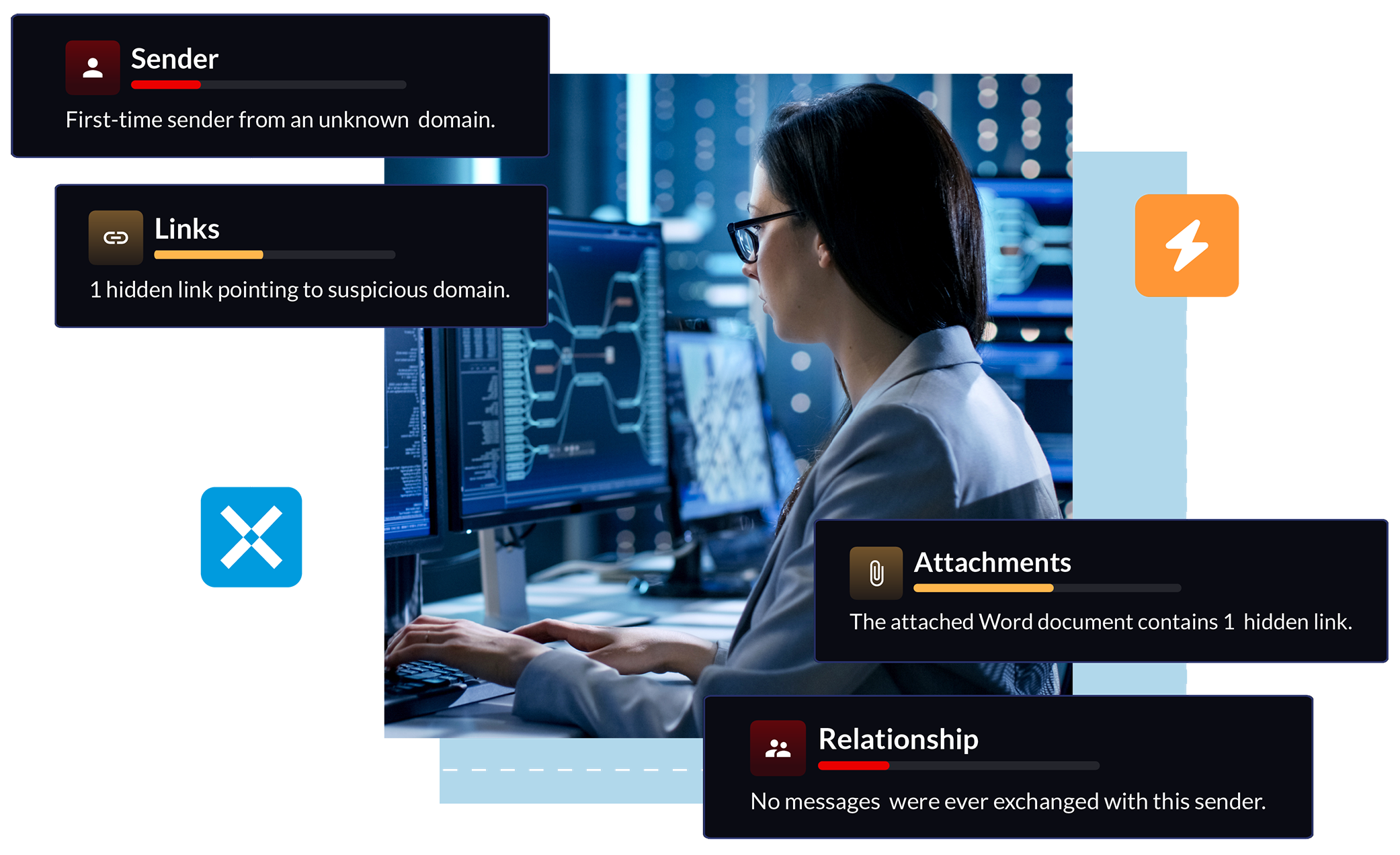 Common email security challenges
Committed to delivering value
xorlab customers spend an average of 1,600 hours less on attack surface management, abuse mailbox analysis, and incident response in year one.
Block novel attacks that others miss, let users report suspicious messages and respond to all of them with ease, and control the flow of sensitive information across channels—all in the same platform.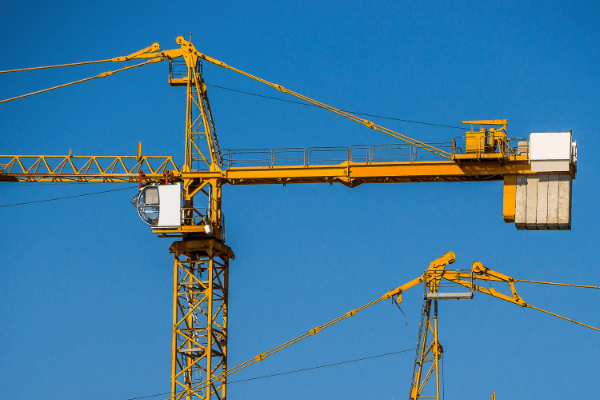 Implenia, Switzerland's Leading Construction Company, Detects 2x Email Threats with xorlab
READ CUSTOMER STORY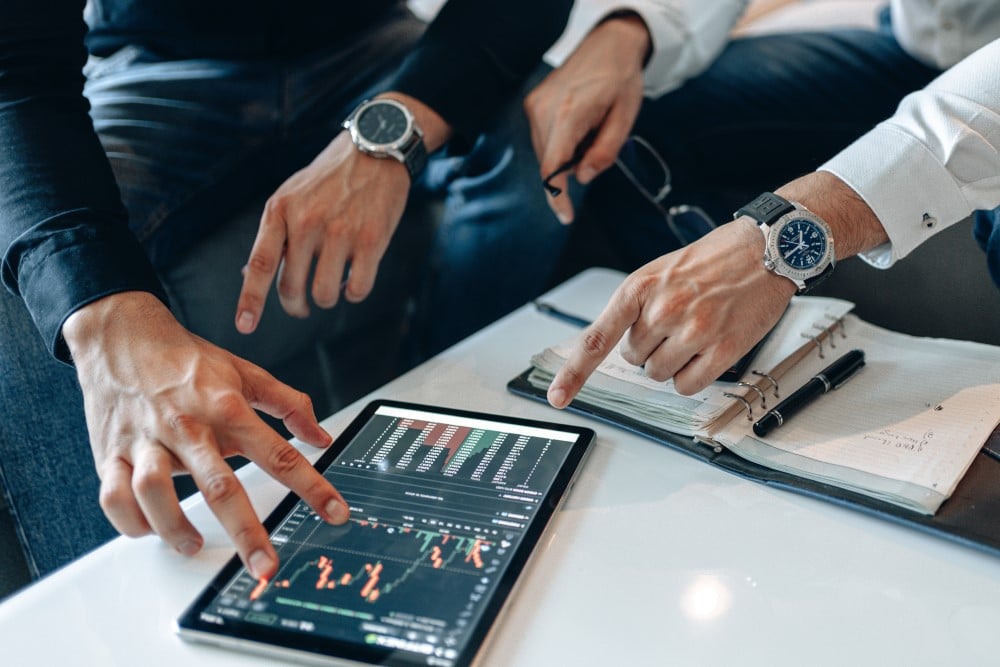 Switzerland's Leading Private Banking Group Increases SOC Response Efficiency by 431% with xorlab
READ CUSTOMER STORY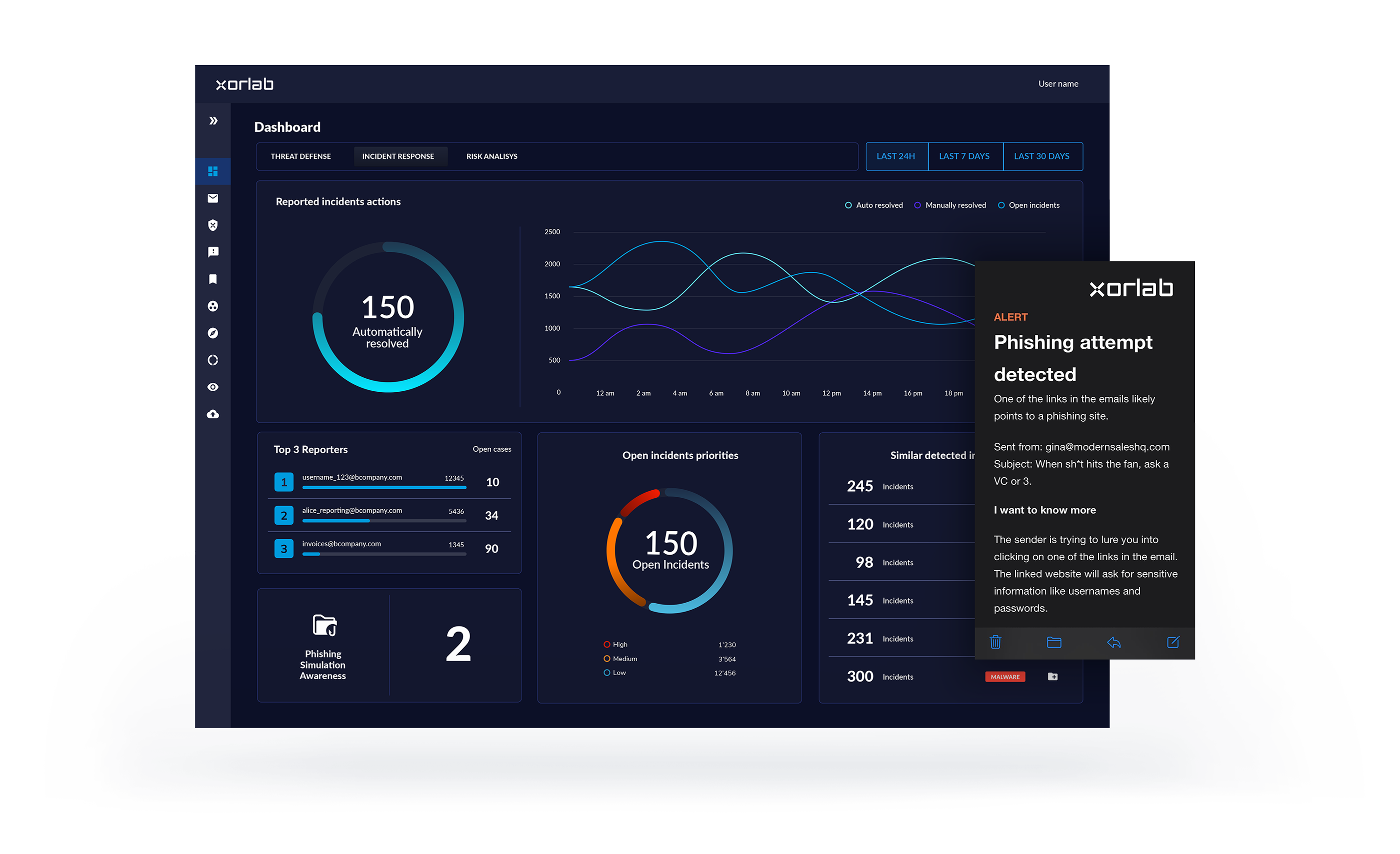 A unique approach tailored to you
xorlab monitors email communication within your environment to understand the relationships that connect your organization with the outside world. By making this communication network explicit and learning legitimate human behavior, xorlab can block the malicious emails that others miss.
For the CISO
Reducing your risk of compromise starts with understanding who emails whom. xorlab delivers contextual detection capabilities that reliably detect threats in email messages, facilitate and automate user incident response processes, and power advanced data protection use cases.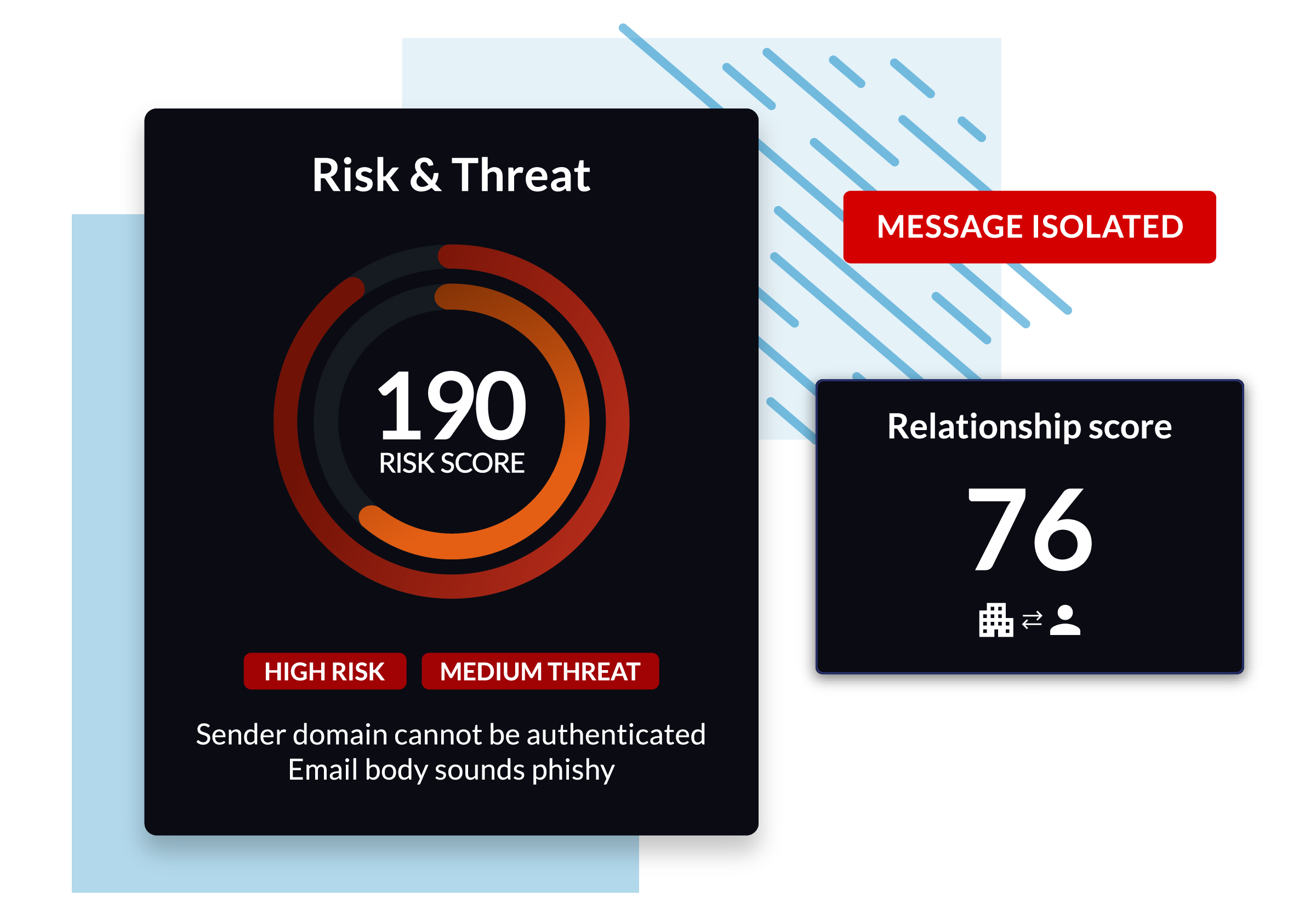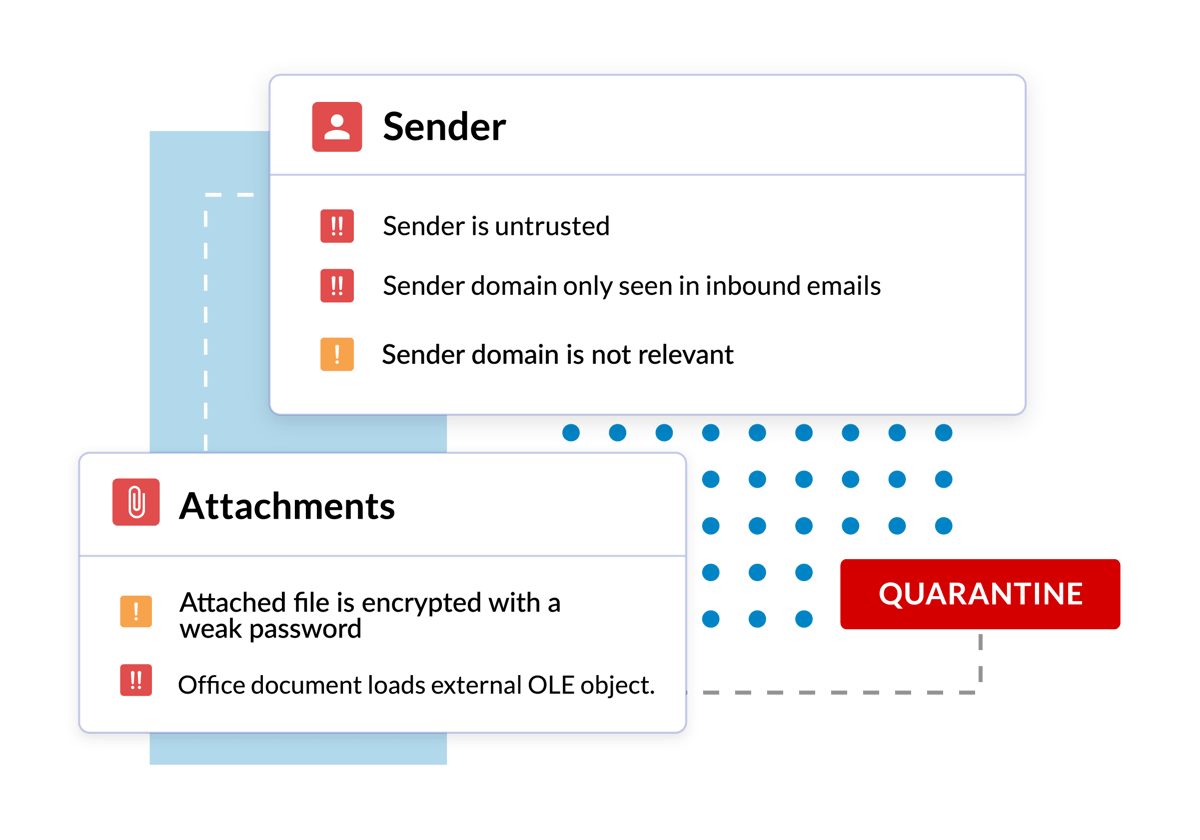 For security teams
Minimizing the attack surface on email requires deliberate choices by those who know the organization best. xorlab provides security teams with the data and the tools they need to continuously assess and automatically adjust how people inside and outside of their organization should communicate with each other.
For email administrators
xorlab seamlessly integrates with and extends the security capabilities of Microsoft Exchange Online and Google Workspace.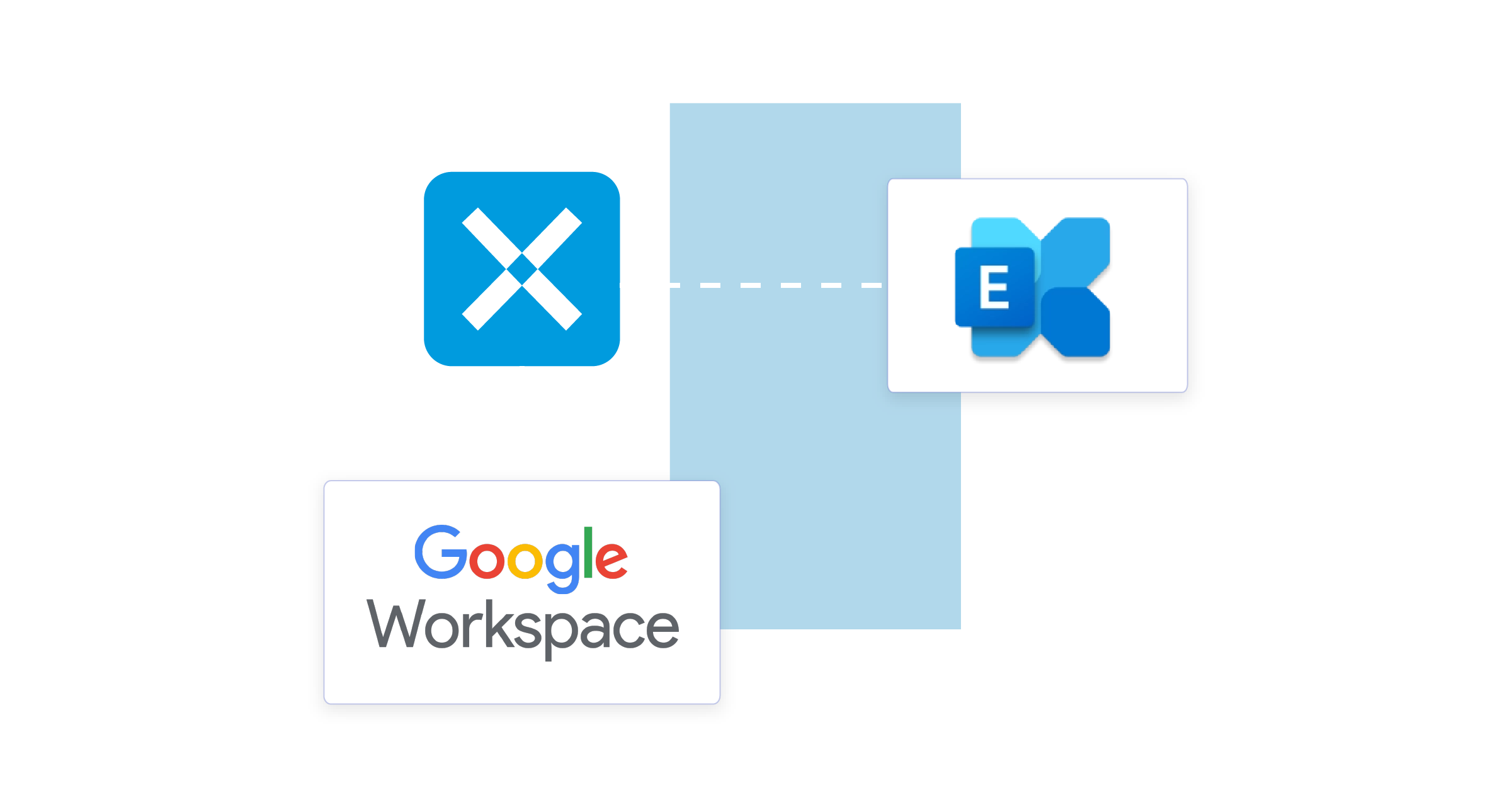 A platform you can trust
The compliance you require, the enterprise features you expect, and the ability to run wherever you need it—from our cloud right through to managed on-prem installations for regulated industries.
xorlab is one of the rare cybersecurity solutions that provide additional security and help to save costs. Security analysts are up-and-running quickly with the solution. It also makes our employees part of the solution by empowering them to easily report suspicious emails and thus contribute to swiftly remediate emerging threats.
ActiveGuard on top of Microsoft 365 is the ideal combination for me. xorlab's relationship-based threat detection engine stops targeted attacks and produces very few false positives. This is a welcome deviation from blacklists and signature-based approaches. Also, the design of ActiveGuard's user interface facilitates quick decision-making.
Before we adopted xorlab's technology, our employees received a lot of VIP fraud emails and ​the risk of getting hit by ransomware was on top of our risk map. Now we haven't seen a single VIP fraud email in more than 6 months and I could significantly mitigate one of our major security risks. I am very happy with how xorlab performs.
Start defending in 3 easy steps
Schedule a call
Get a personalized demo and discuss your use cases. One of our solution consultants will walk you through the platform, our implementation process,
and pricing.
Select a plan
Choose the plan that works best for your organization. We will set up a tailor-made workshop on how to use the platform.
Get insights and start defending
Block novel attacks that others miss, let users report suspicious messages and respond to all of them with ease, and control the flow of sensitive information across channels.
Easy installation
The xorlab platform can be set up and integrated within 1 hour. We'll guide you through the process in a personalized onboarding session.
Secure data
xorlab data centers are located in Switzerland and Germany and comply with the highest protection standards.
Money-back guarantee
60-day, no-questions-asked full refund policy if you are not satisfied with our platform.
Explore our latest security insights
Receive regular updates on email security trends and insights
Be among the first to receive blog updates, product news, and the latest cybersecurity insights.